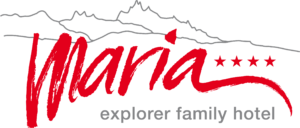 Hotel Maria ****, Deutschnofen
You can rest assured: Mattresses in this estabishment are periodically cleaned to the highest standards using the patented SLEEP TIDY deep cleaning system.
A landscape calling to adventurers – both young and old – to come and explore it! A vast natural playground for active family vacationers! Come and discover your new favorite hotel in South Tyrol!
We would like to bid you a hearty welcome to Obereggen and a pleasant stay here at the Hotel Maria.